a 2Km.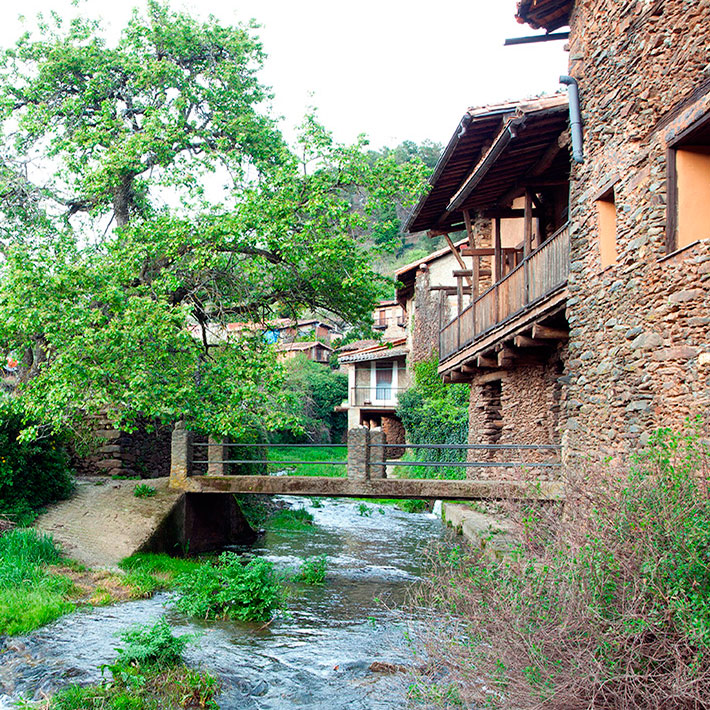 Tipismo de Robledillo de Gata
Conjunto Histórico en el que destaca la arquitectura doméstica y popular,
que es uno de los mejores exponentes cacereños de núcleos urbanos de carácter rural. Situado en el extremo oriental de la Sierra de Gata, próxima al borde meridional de Las Hurdes.
a 18Km.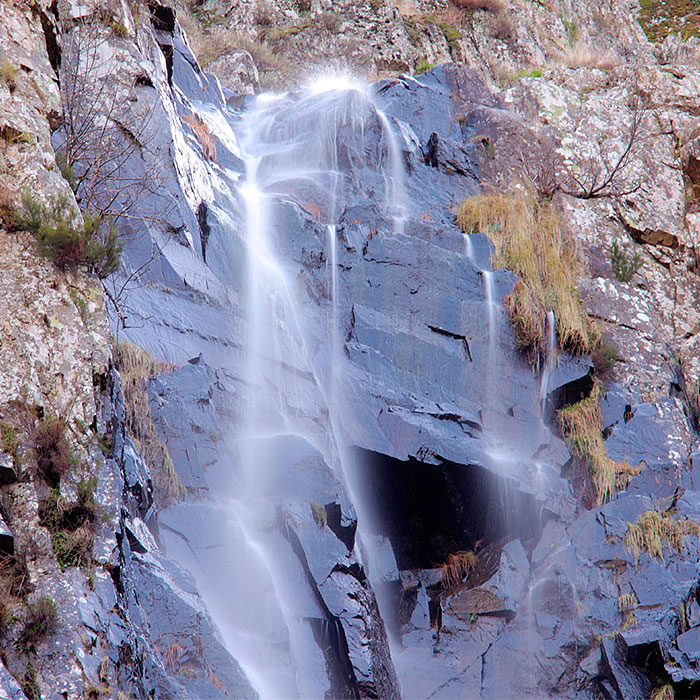 Chorro de la Meancera
Se trata de un salto de agua en varios escalones con una caída de cien metros. Realmente impresionante. En pleno corazón del macizo montañoso de Las Hurdes, en El Gasco. Toda una maravilla de la naturaleza.
a 29Km.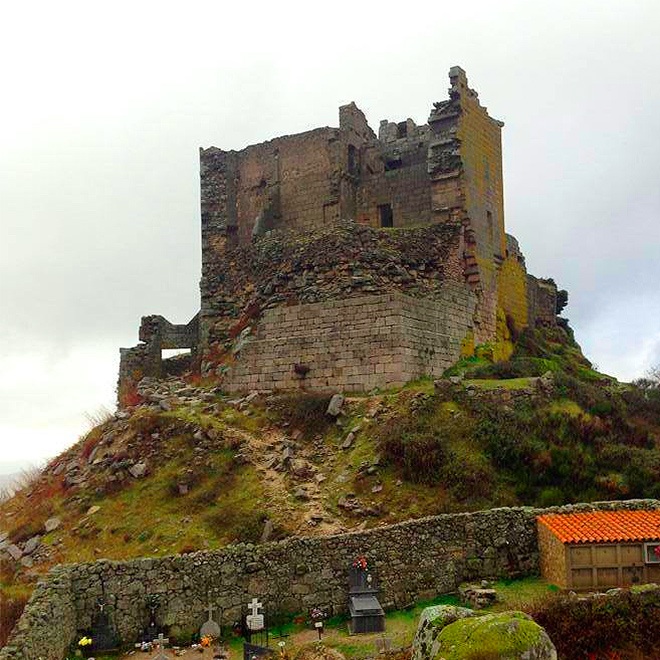 Castillo de Trevejo
Trevejo es pedanía de Villamiel en la que destacan las ruinas del castillo que defendieron los Hospitalarios Sanjuanistas, y su arquitectura típica serrana. El pueblo está declarado de Interés Turístico. El paisaje de su entorno es igualmente digno de ver
a 33Km.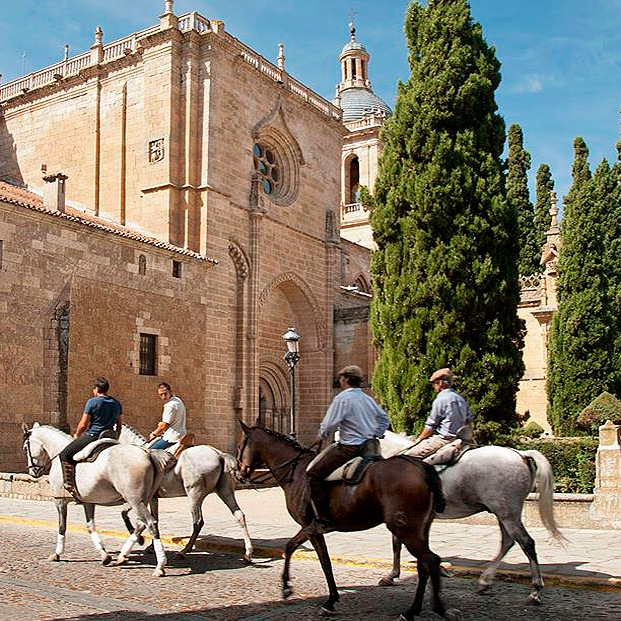 Ciudad Rodrigo
The old Miróbriga is an authentic Paradise of stone. The medieval streets are full of palaces and majestic houses, windows in angle, skirting boards, shields, etc. The population with its walled enclosure is declared Historical-Artistic Set.
a 35Km.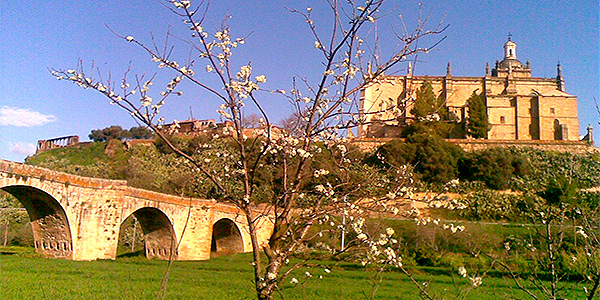 Coria
Su casco viejo es Conjunto Histórico. Es una ciudad con un rico patrimonio cultural y natural; además de zona de paso para llegar a los bellos enclaves configurados por las Sierras de Gata, de Hurdes y el vecino país de Portugal.
a 36Km.
La Alberca y Peña de Francia
La Alberca, heart of Las Batuecas, is Historical-Artistic Set and Peak of France, with its sanctuary, is a viewpoint from where you can see one of the most awesome panoramic views of Castilla y León. There is a Regional Museum in La Alberca.
a 41Km.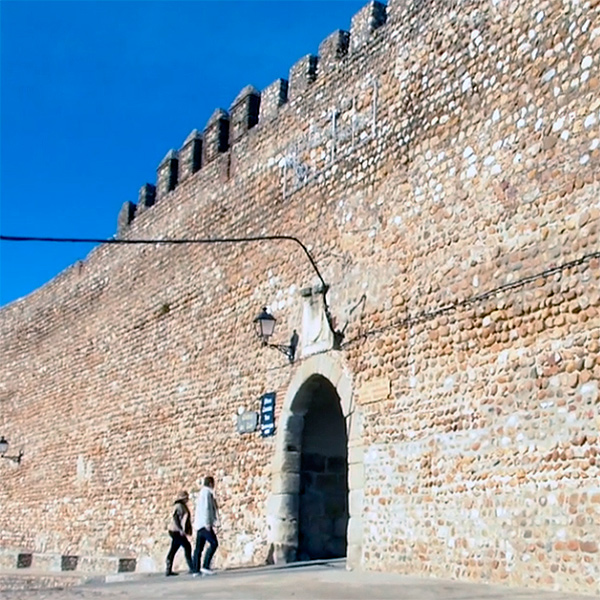 Muralla de Galisteo
A medio camino entre Plasencia y Coria se encuentra Galisteo en la Vega del Alagón, mimada por el embalse de Gabriel y Galán paisajísticamente y para el regadío, como también es acariciada por los ríos Jerte y Alagón
a 45Km.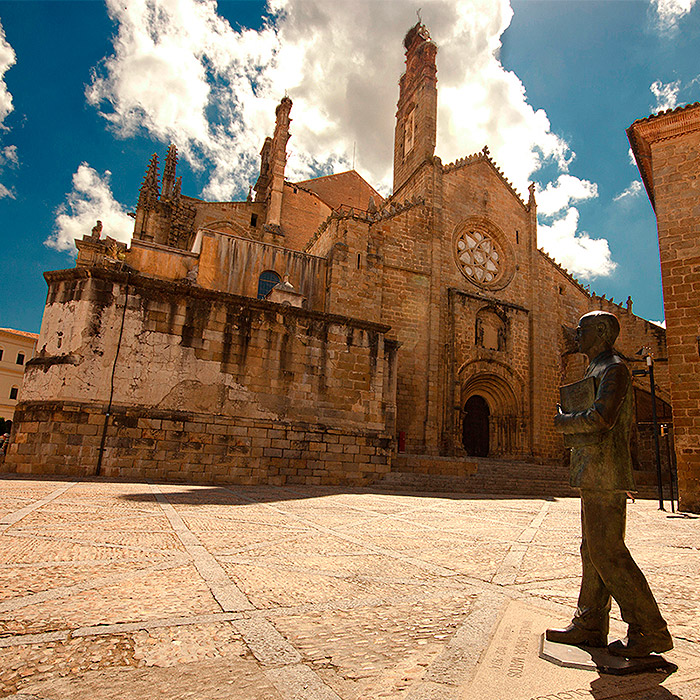 Catedral de Plasencia
La catedral de Plasencia está formada por dos edificios de distintos estilos. Consta de tres naves con bóvedas de crucería. Hablar de Palencia es hablar de una ciudad monumental, tal vez la más monumental de la provincia.
a 46Km.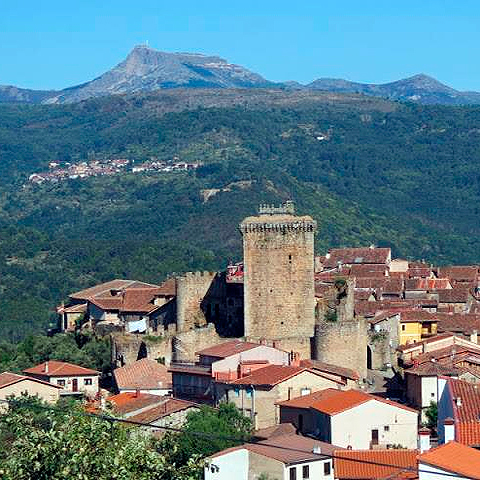 Miranda del Castañar
This beautiful walled village is located in the most intricate part of the Mountain Chain of France, near the province of Cáceres. It was declared Historical-Artistic set in 1973, and it keeps maintaining its beauty since more than five centuries ago.
a 48Km.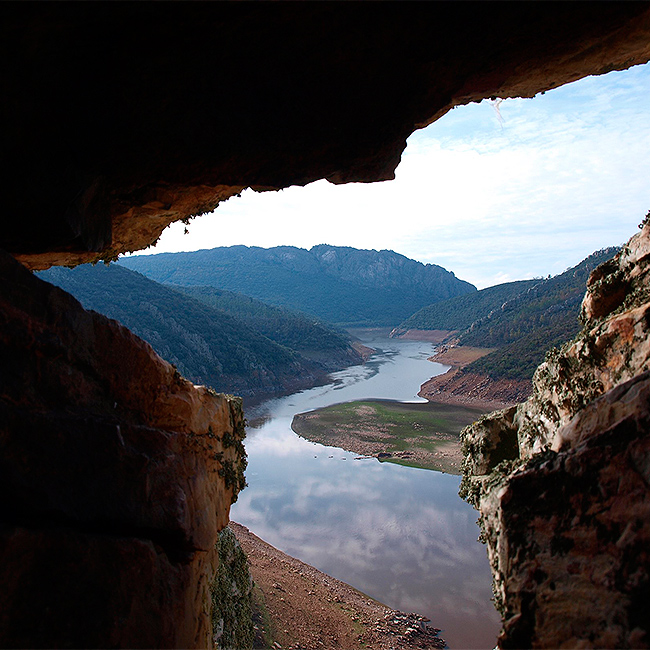 Canchos de Ramiro
Paisajes singulares sobrevolados por el águila imperial, cigüeña negra, alimoche, buitre negro, águila real, águila azor perdicera, búho real y una colonia de buitre leonado. Roquedos y agua. Una visita inolvidable.
a 50Km.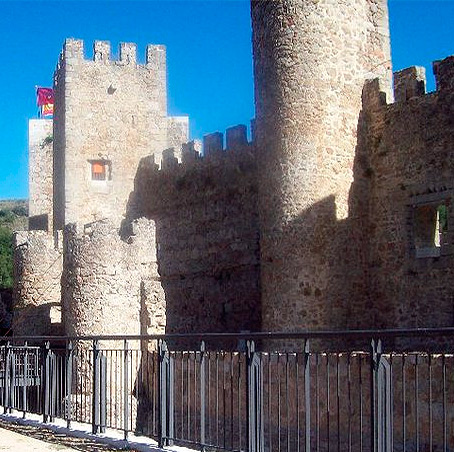 Castillo de Montemayor del Río
The village is Historical-Artistic Set, where its castle highlights at the top of the mount, dominating the Silver Road and a border valley with Caceres. A church, a hermitage, a roll, and a batán (kind of machine) complement the visit to this special vil
a 54Km.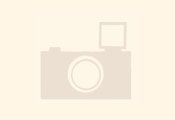 Convento del Palancar
Fundando por Fray Pedro de Alcántara en 1557 y actualmente convertido en un lugar de peregrinaje, meditación y retiro para quienes desean acercarse a conocer tan especial lugar.
a 55Km.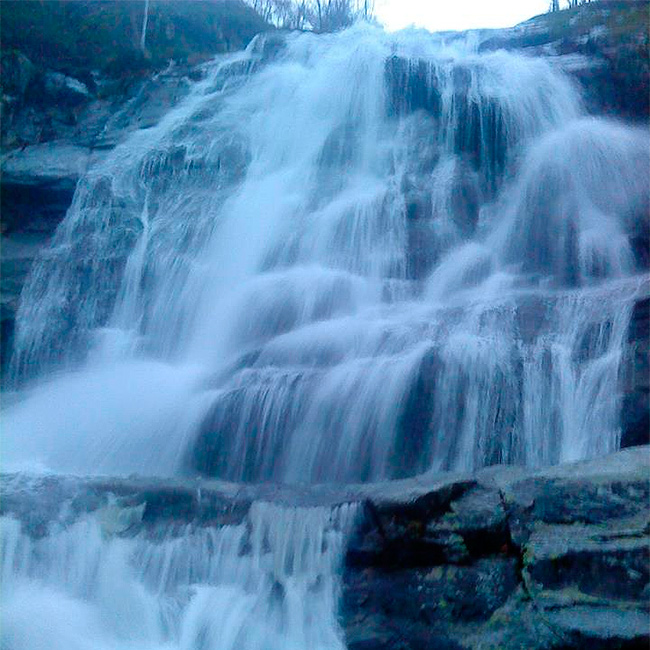 Cascada de Caozo
Es una de las más bellas cascadas del Valle de Jerte. En este espectacular salto de agua que realiza la naturaleza y un sonido relajante e inconfundible para el espíritu. La Garganta Bonal y el bosque complementan el recorrido.
a 58Km.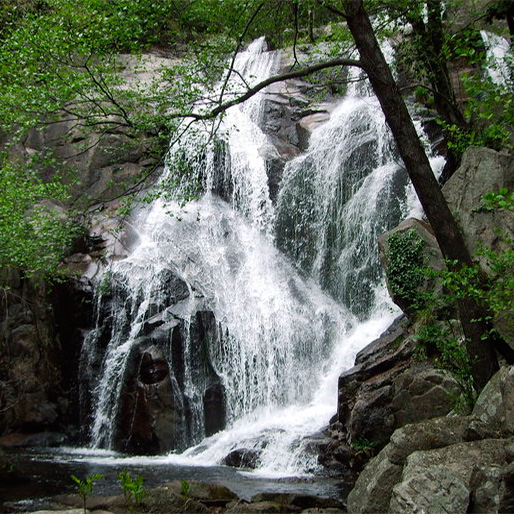 Cascadas de Nogaledas
La garganta las Nogaledas es una de las más turísticas del Valle del Jerte y es la más espectacular de las existentes en el municipio de Navaconcejo. Podremos ver cinco cascadas consecutivas de gran tamaño que forma la garganta camino del río Jerte.
a 59Km.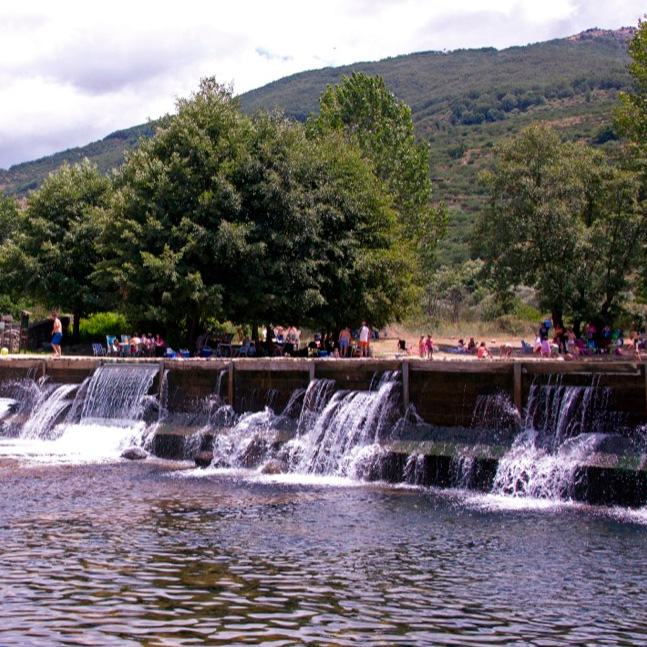 Cabezuela del Valle
Conjunto Histórico Artístico con puente romano, vestigios de la aljama judía, Museo de la Cereza, Centro Interpretativo de la Reserva Natural de la Garganta de los Infiernos, bellos miradores, pozas que son piscinas naturales, almendros en flor en la prim