Environment´s information
The lodgings we offer you are in DescargaMaría, in the middle of Mountain Chain of Gata (Cáceres). 

DescargaMaría, population of 290 inhabitants, located on the edges of the river Árrago, in the heart of the Mountain Chain of Gata.

This villa highlights by its soup, called by Cervantes, at Licenciado Vidiriera, as well as the natural environment, a beautiful valley, with a great wealth in flora and fauna.

As leisure places, it has a natural swimming pool, of fresh and clear water, in the river Árrago, that is born some kilometres upperr, as well as a sport track.

Monuments

*Parish church of St Julián "El Hospitalario"
*Hermitage Humilladero
*Hermitage St Cordero

Popular Festivities

*7th of January St Julián, "El Hospitalario"
*7th of August, big party of the village.
 
 
WHERE TO GO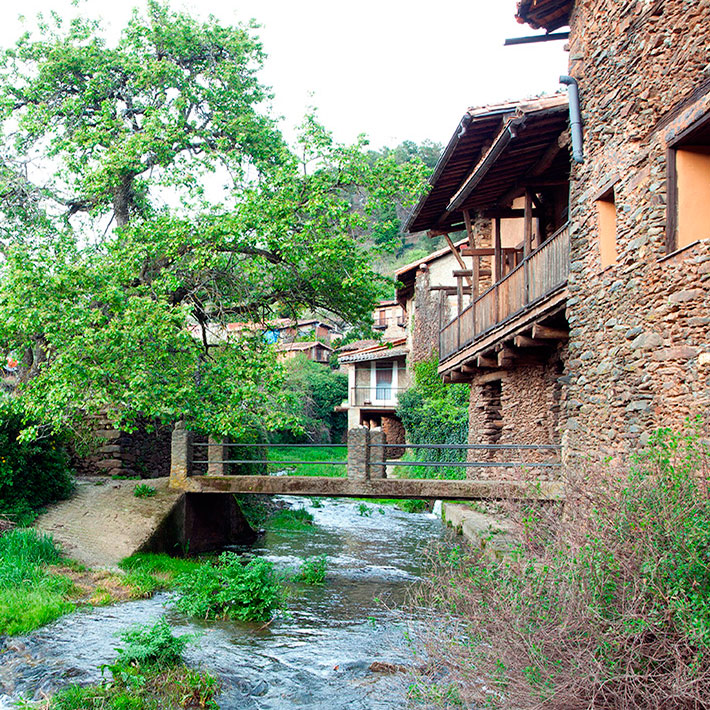 Tipismo de Robledillo de Gata
Conjunto Histórico en el que destaca la arquitectura doméstica y popular, que es uno de los mejores exponentes cacereños de núcleos urbanos de carácter rural. Situado en el extremo oriental de la Sie...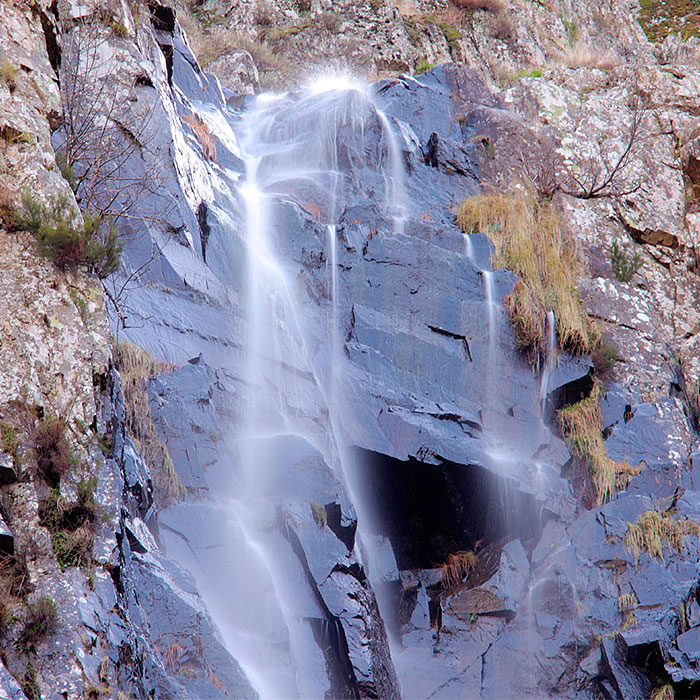 Chorro de la Meancera
Se trata de un salto de agua en varios escalones con una caída de cien metros. Realmente impresionante. En pleno corazón del macizo montañoso de Las Hurdes, en El Gasco. Toda una maravilla de la natur...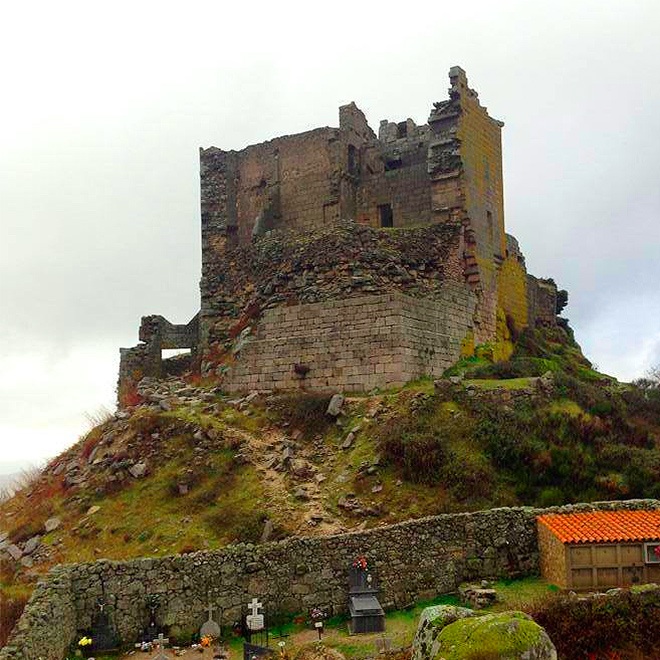 Castillo de Trevejo
Trevejo es pedanía de Villamiel en la que destacan las ruinas del castillo que defendieron los Hospitalarios Sanjuanistas, y su arquitectura típica serrana. El pueblo está declarado de Interés Turísti...